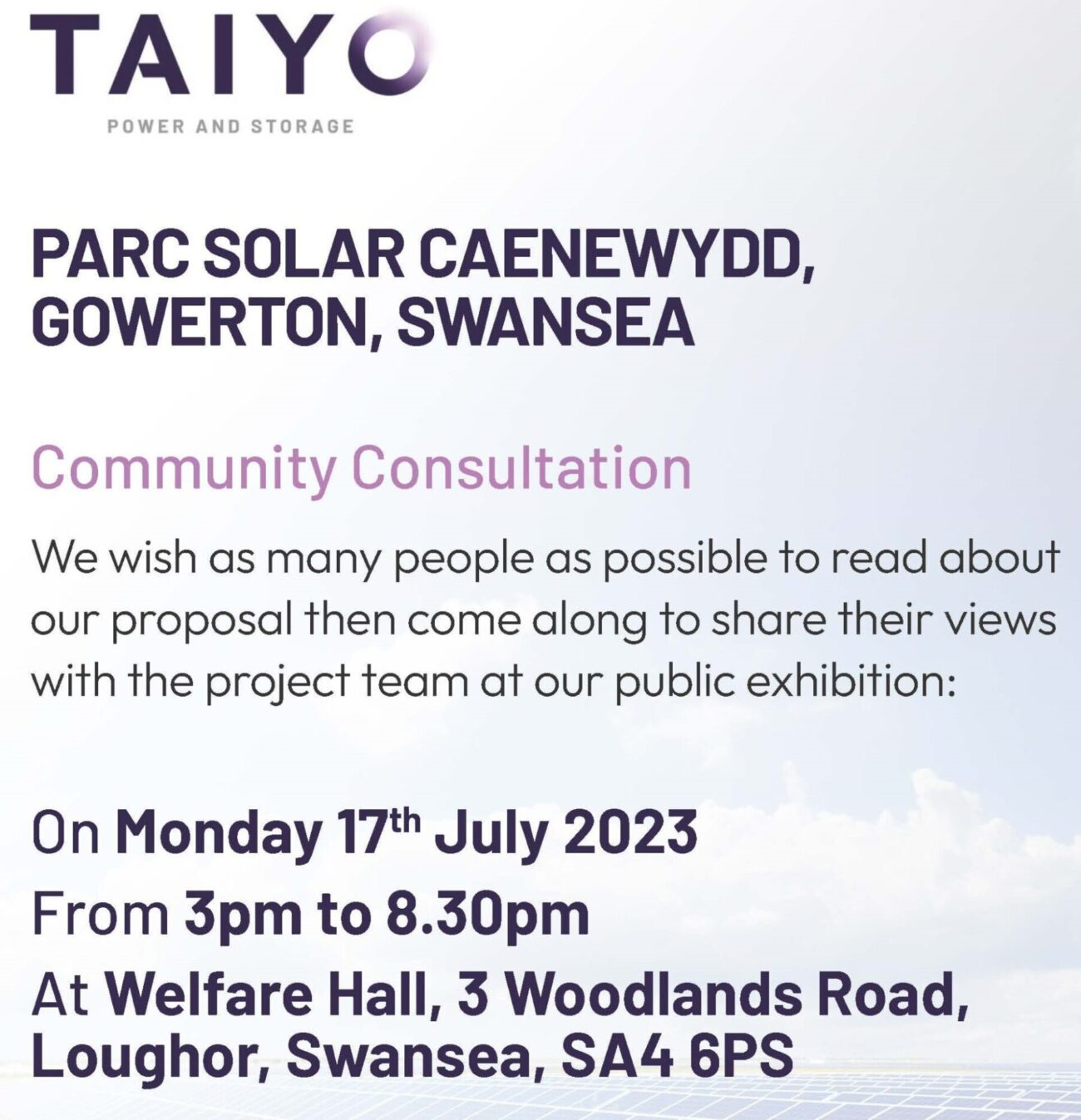 The community consultation phase for Parc Solar Caenewydd in Gowerton, Swansea has opened and we wish as many people as possible to read our proposal and then come along to share their views with the project team at our public exhibition.
The proposed development seeks consent from the Welsh Government for a renewable energy facility of which over 60% of the site will be dedicated to green infrastructure, to​ include:
planting over 4.5 acres of trees and 3km of hedgerows,
creating over 7.5 acres of lowland meadow and over 8.5 acres of habitats for invertebrates, reptiles and farmland bird species;
enhancing 17 acres of Rhôs pasture within the local Site of Importance for Nature Conservation
extending the wildlife river corridor by over 13.5 acres.
The event will be hosted at the Welfare Hall in Loughor and we welcome all attendees from 3pm until 8.30pm on Monday 17th July.
Full details can be read on the project website: www.parcsolarcaenewydd.co.uk